Teachers & Staff
Our professional staff encourages exploration and growth in a well-equipped environment that is stimulating, safe, consistent and nurturing. We strive to enhance each child's natural curiosity and love of learning.
​A Message From our Teachers:
Ms. Dara​ - Lead morning teacher
Hi, my name is Dara Lavallee. I started teaching in the fall of 2009 at The JCC. I previously had been a stay at home mom of my two boys who are now 12 and 14. My background is in Special Education. I received a bachelors degree in Special Ed from Lock Haven University in 1997. Prior to staying at home with my children, I was an Early Intervention teacher. I feel working at The JCC is very rewarding and really couldn't imagine a better fit for me. Thank you for allowing me to be a part of your children's lives and all of yours as well.
​​
Ms. Kristen - Assistant morning teacher and lead afternoon teacher
My name is Kristen Stager and I am one of the teachers at the JCC Nursery School. I started off in 2014 as a parent when we enrolled our oldest daughter Penelope. I have been amazed watching her and our younger daughter Amelia blossom and grow as they have gone through this school. I am a strong believer in a play-based approach and I love the community feel of a parent-run school, so the JCC was a perfect fit for our family. I have enjoyed being part of the school as a parent and was thrilled when the opportunity to teach was offered in December 2016.
Prior to becoming a mom to my two beautiful girls, I was a teacher. I have a BA in Early Childhood Education and have taught in preschool and first grade classrooms. Working with young children and getting to play and be silly all day brings so much joy and laughter to my life. Thank you for sharing your little ones with me and I look forward to getting to know all of you throughout the year.
Staff and Interns
Our school frequently hosts interns and staff from Penn State University and other local colleges. We are a host site for the America Reads program, whose students bring a focus of literacy educaton to the classroom as part of fulfilling their educational training.
For more information about available internship positions, please contact our coordinator at
coordinator@jccnursery.org
.
Classroom Volunteers
Parents and guardians of current students volunteer in the classroom to provide an extra set of hands when neeeded. All classroom volunteers work under the direction and supervision of a trained teacher. Volunteers are required to follow our Volunteer Policy, as well as submit background clearances in line with SCASD requirements.
---
Powered by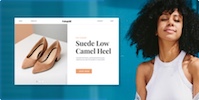 Create your own unique website with customizable templates.
Photo used under Creative Commons from MrJamesBaker