School Board
The JCCNS Executive Board is composed of parents of current students and is responsible for administrative tasks such as hours of operation, registration, tuition, and policies. The board meets monthly, usually at 12:00 pm on the second Wednesday of each month. All parents and guardians of current students are welcome to attend meetings, whether or not they have a position on the board. By participating, you'll get to interact with other parents, share issues or concerns, and impact your child's educational future.
​
The Board positions are:
Coordinator

: The coordinator oversees the JCCNS Board and works with families and teachers in larger organization and policy issues. They arrange all meetings and maintain the school's administrative records.

Registrar

: The registrar acts as a liaison to parents of prospective students. They are available to answer questions about the school, tuition, available slots, and give tours. The registrar also maintains up-to-date files on each student.

Treasurer

: Maintains financial records for the Nursery School; writes checks, collects tuition and other fees, prepares materials to help the board make financial decisions. Collects timesheets from teachers, relays and processes payroll for teachers and interns. Files tax forms once a year. Maintains records for drop in credits. Gives a financial report at each board meeting. Maintains school insurance policy. Responsible for teacher contracts with President.

Assistant Treasurer:

Support person for Treasurer. Helps with tasks assigned by Treasurer.




School Administrator:

Plans curriculum and field trips, maintains sub Clearances and student records, assures that all teachers have updated First Aid certifications, finds parent subs, maintains safety and security of school, attends monthly board meetings to act as liaison between teachers and board, submits staff timesheets, works with Registrar on recruitment events, and writes Scroll submissions.



Powered by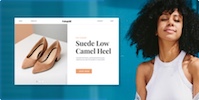 Create your own unique website with customizable templates.
Photo used under Creative Commons from MrJamesBaker